Its almost college basketball season, and as it approaches, I would like to introduce my 2nd WCC Conference Preview. Under the name gonzagafan62 last year, I got a lot of good reviews from last year's preview.

This year, I am going to try to do the same as I am probably one of the best to try such a preview.

Now that I got that outta the way, lets go to the preview!

Introduction: This year the West Coast Conference loses some of the more exciting players west of the Mississippi River. Losing guys like Josh Heytvelt, Jeremy Pargo, Austin Daye, John Bryant, Patrick Mills, Diamon Simpson and Gyno Pomare is really going to hurt the WCC. While somewhat unknown, you saw many these guys in the NCAA tournament as either a Gonzaga Bulldog, a St. Mary's Gael, or a San Diego Torero. The others you might recall from their listings in the top twenty of several statistical categories, like rebounds, or points per game.

But, while the conference will miss these impact players, there's a ton of new talent that will change the NCAA this season. Let's get to the preview.

Best of the Best: Last year, I broke the WCC into two different categories. They were the Best of the Best, and the Not So Best of the Best. That was because the WCC had 4 real complete teams and 4 really bad teams. Well this year, I see two REAL contenders, three could be surpises, and 3 really bad teams. So this year, I am going to have a Top Tier (teams that are destined for success), A Middle tier (teams that should make a run) and a bottom tier (Teams that won't be competitive).

So here we go:

The Top Tier:

1.
Gonzaga Bulldogs - After making a lot of noise in last year's NCAA tournament, the Bulldogs definetly didn't let anyone in the WCC down last year. As they lost talent, however, Demetri Goodson definetly showed how he can be a true leader on this team by hitting the game winning shot against Western Kentucky last season. to advance the Bulldogs in the tournament. With that being said, the combonation of Matt Bouldin, Stephen Gray, Robert Sacre and Demetri Goodson is going to be hard to beat come conference play. This year, the Bulldogs have even a tougher out of conference schedule including games against Duke, Michigan State, Oklahoma, Illinois, Colorado, Memphis, Wake Forest, Davidson, Washington State, and Mississippi Valley State. Its going to be interesting this year how this preps Gonzaga for conference play, which would be a lot easier than playing all of these teams in a months span.

2.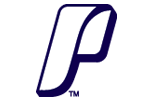 Portland Pilots - Just going to be a pesky team FOR ANYONE to play. If you have Portland on your schedule, I would be very scared..... Yes, I am talking to you UCLA, Oregon, and Washington. Watch out. I am calling one of you to go down to Portland. One of the main reasons, I expect Portland to do well this season is because Nik Raivio (Derek Raivio's brother, who went to Gonzaga) is just like his brother. He is smart with the basketball, manages the game, and can read a defense in no time flat. He is also great at free throws. But that's not the only reason why. Portland suprised the WCC last year, as the year before they had heartbreaker after heartbreaker in conference play. Last year (as I stated in my preview) if they were going to win games, they would have to change some of those heartbreakers. They did just that. Now, with somewhat of a bullseye on their back, they are going to have to deal with pressure. But with seniors like Nik Raivio, T.J. Campbell, Robin Smeulders, and a juniors like Luke Sikma and Jared Stohl, I have no doubts this team is going to be competing with Gonzaga for the WCC crown. Trust me people, this team is scary good. For the WCC anyway. Watch for them to possibly sneak into the tournament.

3.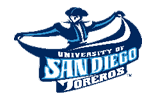 San Diego Toreros - Well after a dissapointing and injury plagued season, I expect this team to creep back to the top of the conference due to Bill Grier's knowledge of the game and Brandon Johnson's leadership on the team. THIS year, could be the year for San Diego to sneak up on Gonzaga as they were just trounced all over last season. If San Diego can stay healthy, this team could do some real damage in the WCC and might sneak out with the conference championship and a berth in the WCC, errrr.... well so could any team right? The Toreros have a few decent out of conference games including Oklahoma, Stanford, San Diego State, and Mississippi State.

Second Tier:

4.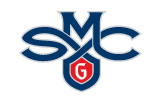 Saint Mary's Gaels - I was never sold on Omar Samhan being a great player, but I was sold on Wayne Hunter and of course Patrick Mills. Of Course, it was very unfortunate of his injury because if not for the injury, Saint Mary's probably would have defeated Gonzaga all 3 times, including the WCC Title game, which would've given the Gaels around a 5 seed in the NCAA Tournament. But we will leave that story for later. In turn the Gaels look to another season, with the help of mostly Wayne Hunter and Omar Samhan. The Gaels lost Patrick Mills and Diamon Simpson their all time rebounding leader. Looking forward to this season, however, I think the Gaels could make a jump to the top tier if their recruits plays to their potential. In Moraga, its tough enough to play already, but when the crowd sees exciting talent on the floor, the crowd really goes nuts.

5.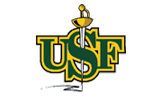 San Francisco Dons - Dior Lowhorn. That's all I gotta say. The only superstar from any of these teams to return. This talented superstar really doesn't have the talent around him to win the conference title, but his presence alone could pull an upset in the conference somewhere. Lowhorn has struck every year since he has been here, upsetting Gonzaga in his first season and I remember a time or two where San Francisco has upset San Diego. Averaging 20.1 ppg and nearly 7 boards per game, this guy is the class of the WCC this season.

6.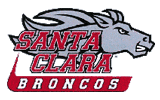 Santa Clara Broncos - Being as young as they are, I might be wrong on my prediction of where Santa Clara will end up this year. They might suprise me this season. I just think they are one year away from competing once again in the WCC. With young guns of Troy Alexander, Kevin Foster, Mark Trasolini, and a cast of others, this team is definetly going to be solid next season. They won't be completely horrible, but they definetly have some young grown talent. Lets get real here though. Losing a sure fire double-double player in John Bryant, and his leadership on the basketball court is really going to hurt the team. So for now, they stay at the #6 position, and I really believe they will be in the top 3 of this conference come next season. They do have two key defining games at San Diego State and UNLV which will tell how thier season will go in conference against teams like Gonzaga and Portland.

Lower Tier:

7.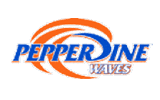 Pepperdine Waves - They got a brutal non-conference schedule for a team like themselves. They play UCLA, Wyoming, Utah, Georgia, and Miami (Fla.). Now don't get me wrong, I think Pepperdine is definetly on their way up. But this year is going to be a lot like last for Pepperdine. These fans at least wanna see some kind of season like they had when they were going to NCAA Tournaments in the 80s and 90s. Well, this ain't gonna be it either. Its going to take some time to rebuild in Malibu, but they have some solid pieces to grow on. Tom Asbury may not be the best coach in the world, but hey, what the hell was Don Munson before the miracle Elite Eight in 1999????? So it could happen. But is it likely? That is why I have Pepperdine at #7. I am just not sold on them yet.

8.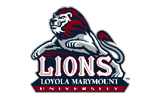 Loyola Marymount Lions - Seriously. This team was just downright AUFUL last season. It was hard to watch any of their games last season. Overall they went 3-28 going 2-12 in conference. They don't have any solid players anywhere on the court, and really are just hoping their freshman can generate some kind of excitement for the fans this year. I don't see how this team does much better this year either. With games against Boise State, Tulsa, USC, Notre Dame, and Montana (x2), I don't see how this team gets off to a good start. Not only that, but I think that this team will fall into a deep hole confidence wise and will do as well as they did last season in conference. Might I remind you it was almost as bad as another Lions team that played in the NFL. Oh wait, these Lions actually won games. I guess that's always a positive.



In Closing: This is definetly going to be another exciting season in the West Coast Conference. With all new players, and very few of them returning its going to be fun to watch how some players react to others strengths and weaknesses. I am sure most of you don't really care about the WCC, but if you do, then you can probably see that all these new incoming freshman are going to be really good in coming years. Especially since there are some really good caoches in this league that can really coach good basketball. I can hardly wait to see how the better coaches in this conference utilize the new talent into their respective systems.

I CAN HARDLY WAIT!!!!

Next time on Zagafans Blog:

Lane Kiffin actually wins a big game
How do the Mavericks lose to the Wizards?
Interviews for who wants to be on the next Campbells Chunky Soup Commercial
How the Florida Gators finally lost a game (next year probably)
How Scarecrows were made
Egg Nog Milkshakes are back at Jack-in-the-Box.
How Zagfans predictions on the World Series went wrong.
How Zagfans predictions on the WCC went wrong.
How Zagfans predictions on anything went wrong.
How Zagfans predictions went right (Not happening)


Have Fun and drive safe folks!